Just as wooden icons became more prevalent in later centuries of the Russian Orthodox Church, carved stone icons became quite common in the Byzantine world between the years 1000-1500. Here are a few beautiful examples of those early stone icons.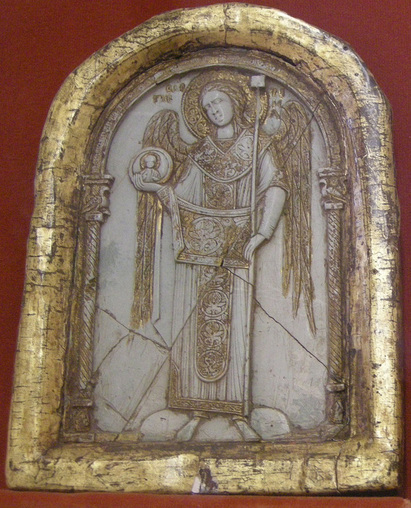 Carved Byzantine icon of Saint-Michael in steatite. The goldleaf adds a nice touch. Maybe I should try it.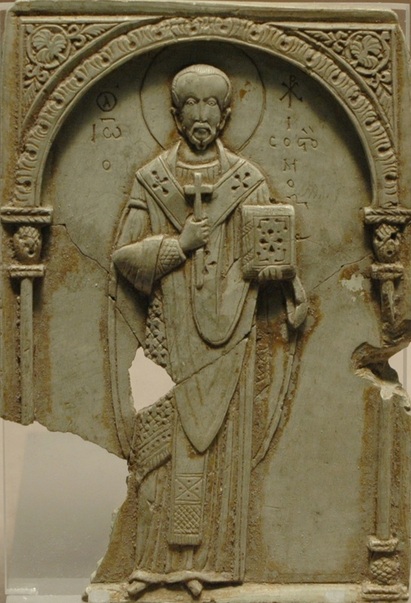 Carved byzantine Icon of St-Nicholas in steatite.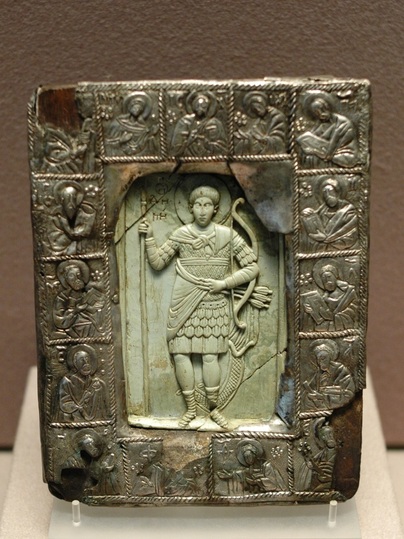 Carved byzantine icon of St-Demetrius in steatite.